We have been working really hard on our reading and writing in Year 1. With the help of Fred we are starting to use our sounds to build words when we are writing. Some of us are able to write our own sentences with capital letters, finger spaces and full stops! We have had a very naughty goblin in our classroom who keeps throwing our teacher's things everywhere! We are hoping to catch him soon so we do not have to keep cleaning our classroom. We are all enjoying learning our sounds everyday and are all looking forward to getting our certificates for reading at home.
We are Math Superstars! We have been naming 3D shapes, we have been on a shape walk around the school and we could find lots of cylinders and cuboids around our school. I wonder which 3D shapes we can see on our way home from school? We are now looking at adding numbers to 20. We are using number lines, ten squares, cubes and even our fingers. We are trying to add them as quickly as we can.
Do you know about houses and homes? We are thinking about our homes and why they are important to us. We have been looking at different types of houses in the area, we know about semi-detached, detached, terrace houses, flats and bungalows. We have been looking at what kitchens looked like in the past. Did you know that people in the past did not have an oven, they had a range with a fire in. Everything came from the fire!
This week in Art we have linked our learning from Topic through the work L.S Lowry. We have created our own interpretations of 'Coming Home from the Mill'.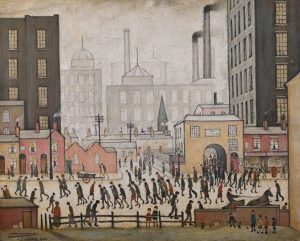 We have learned how to draw buildings and 'matchstick' people. Take a look at some of our pictures.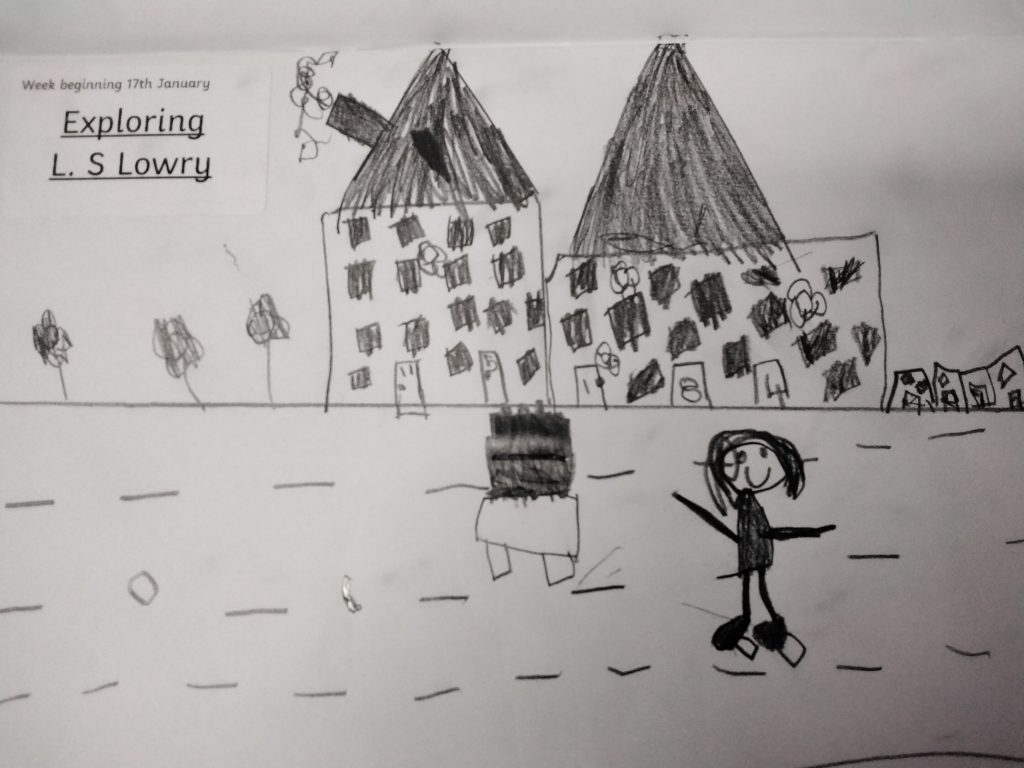 Maryam
In the next few weeks:
Coming up, we have an exciting week of looking at a surprise story, we cannot wait!
We will be looking at subtraction in Maths – taking away numbers within 20 and going onto looking at numbers up to 50.
We will be learning the story of Handa's Surprise – acting it out, eating fruit from the story and doing lots of wonderful writing!
We will be learning what our address is and thinking about why our address is important. We will also be looking at why we do not share our address with strangers.