The weather is warming up and our brains are on fire!  We started this week by looking at the story of Little Red Riding Hood.  Monday morning we headed to the nature area to find envelopes with puzzle pieces in.  When we found them all we worked together in teams to put the puzzle together.  We then had to think about what story we would be focusing on for the next couple of weeks.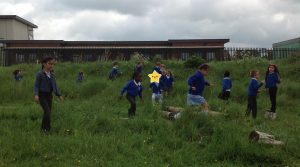 Over the next couple of weeks we will be identifying the main characters, the setting and repetitive language.   We will finish the unit but recounting the story.
In Maths we have started our summer work book and we are looking at counting in 10s, 5s and 2s.  We have been making equal groups, adding equal groups and making simple arrays.  We will then move on to division and making equal groups and sharing equally.  Each of these units ends in solving word problems.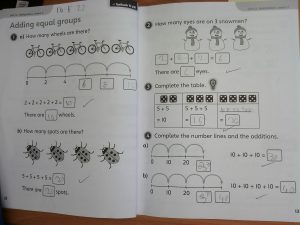 In other subjects we have been talking about herbivores, carnivores and omnivores and been able to recognize which animals come under these groups.
Finally, we are continuing to work hard in preparation for the Phonics Screening Check that is happening after half term.  You should have received a letter that explains what the check is and what you can do to help at home.  Please see the following website for resources to prepare the children for this:
The password for the page is wigmorephonics