English
In English children are learning the story 'Little Red and the Very Hungry Lion'.
They have worked extremely hard in writing their sentences after sequencing the story. Children are working towards becoming independent by using their phonics.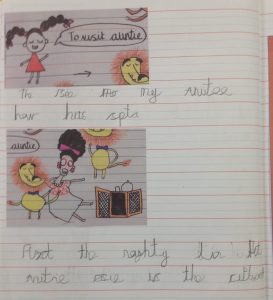 Maths
Children in Year 1 have worked extremely hard in Maths and have shown great pride in their work. They have come to an end of their Addition and Subtraction unit and now we are learning about shapes.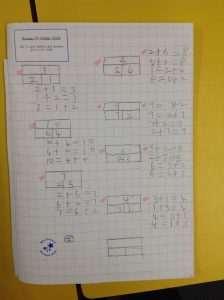 Science
The scientist in Year 1 have come to the end in exploring their Five senses. Children had the opportunity to make their own Jam sandwich. They are now focusing on the parts of a human body.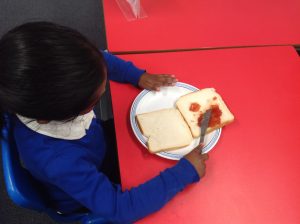 PSHE– Anti-bullying week
This Year's theme for anti-bullying week was "Reach out."
Children in Year 1 have created a variety of crafts to show that 'We are brave and strong'.
In Birch class, children made shields to tell the bully to stop and show that we are always protected when we stand together.
In Alder class, children made medals about kindness. This taught the children to always be kind to everyone.
In Ash class children made crowns to show that they are brave and can stand up against anyone and use kind words in response to the bully.