The children have been very busy preparing for their Nativity performance and did very well when they were recorded. Thank you to parents for providing costumes- they looked amazing!
We have been looking at the story  'Journey' by Aaron Becker and imagining opening a door which takes us into a different place. The children have written sentences about this and the places they would like to go to.
With Christmas coming up everyone has been busy making decorations and having fun!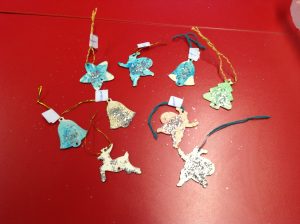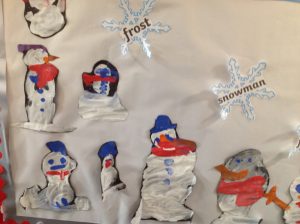 In Maths the children have been learning about positional language, e.g. next to, in front of, on top, etc. They have also been practising finding one more and one less than a given number up to five.
Next term we look forward to exploring the story 'The Sleepy Bumblebee" in English. For Maths we will be looking at how a number can be made up in different ways, e.g. 2+3+5. 4+1=5, etc.
Our topic will be 'Journeys' and we will be finding out about different kinds of transport and interesting places to travel to, such as Arctic regions and jungles.