We are very lucky to have a beautiful blossom tree outside our reception area. We have been looking for signs of Spring and the children collected the fallen blossom leaves and created their own Spring tree.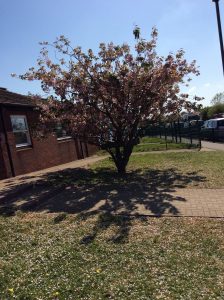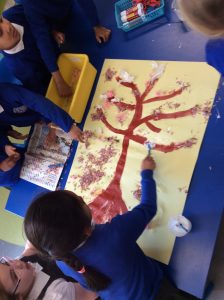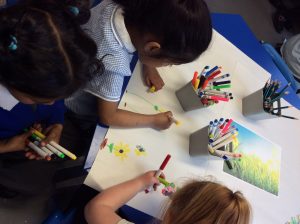 Also looking at different photos of Spring flowers and drawing our own pictures.
In the outside area we made a large marble run on the playground using guttering and stands for the children to roll balls down and catch them inside the tyres. They experimented with different angles to see how quickly or slowly the ball would roll down.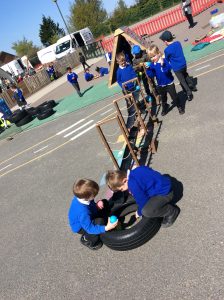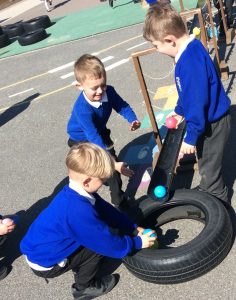 In Maths we have been looking at repeating patterns and subtraction.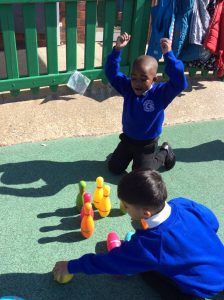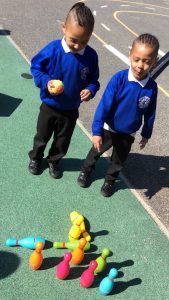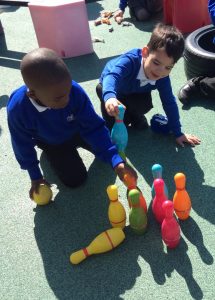 The children have been learning the rules of bowling and have had fun playing outside in the sunshine. One child even got a strike! This links to our number bonds to 10 as well as the children understanding how to write subtraction sums. E.g. We have 10 skittles, 3 fall down how many do we have left standing ?
10-3= 7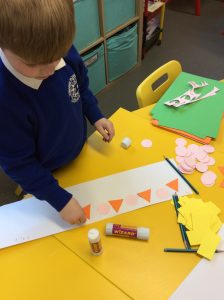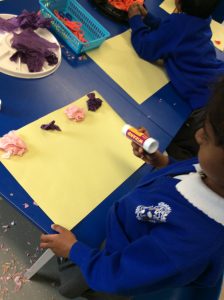 The children have been using different media and objects to create repeating patterns of their own choice.
In English we had a special visitor on our playground. A tiger came to join us for a tea party and even brought us some biscuits to eat. The tiger ended up being really friendly but he ate all our biscuits, drank all the water from the tap and all our milk and fruit from snack time. Before the tiger left he read us a story called ' 'The Tiger who came to tea by Judith Kerr' .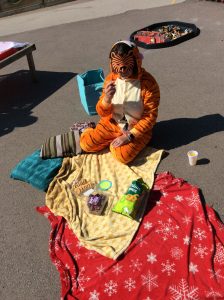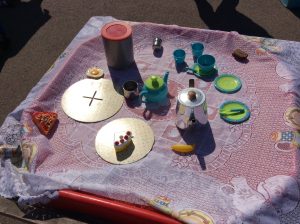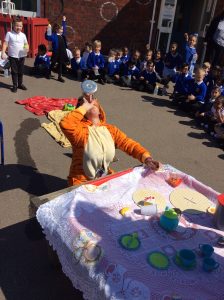 Our topic is Animals this term and we have started by looking at the different pets that we have at home. Mr Johnston brought in his dog called Maggie for us to meet.
The children asked questions then drew some pictures of Maggie.
We are looking forward to meeting some more pets in the next few weeks.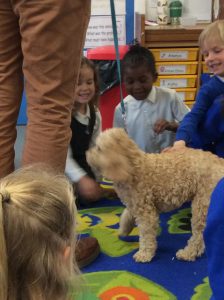 Enjoy your bank holiday weekend and we look forward to seeing you on Tuesday 3rd May.