The children have had a really busy term! We have had a hairdressing salon, internet safety day and World book day which the children have all thoroughly enjoyed.
The children have enjoyed inviting their friends and teachers to their hairdressing salon. Sometimes they are so busy they have no appointments left!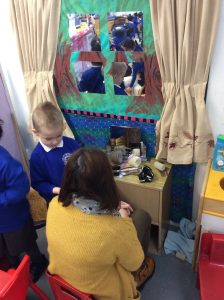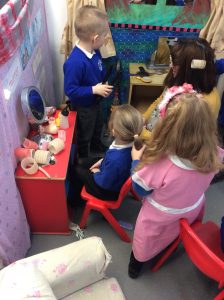 Since we have rearrange our Lime tree classroom the children have had a wonderful time exploring and creating their own models. We have seen a hoover and a crown.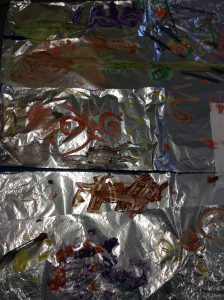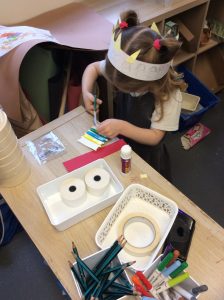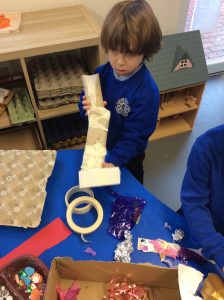 Internet safety day
EYFS read the Smartie the Penguin story and learn the song. They made their own penguin and drew what their favourite game was to play at home. They learnt the song to make sure they ask a grown up when playing games to stay safe online. You can find  the story and song  on Youtube here Smartie Penguin HD | Internet Safety Story for Early Years – YouTube (youtube-nocookie.com)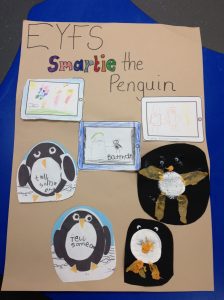 World Book Day
On Thursday we celebrated with the story of The Very Hungry Caterpillar. We had some delicious fruits to taste, finger painting Math caterpillars, stick puppets and writing about what we think the hungry caterpillar would like to eat.  Then on Friday it was fantastic to see the children dressed up as their favourite book characters with some even bringing the book in to share with us. There were some brilliant and unique costumes ideas and the children were so proud to show them off in our first every show case fashion show assembly. They were all superstars!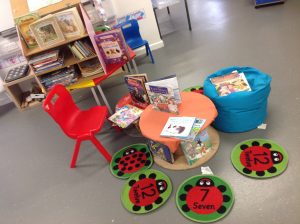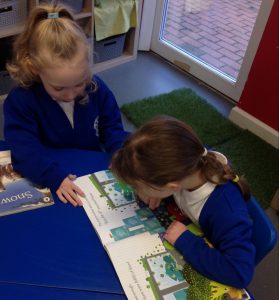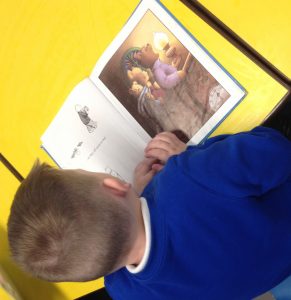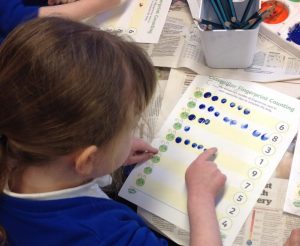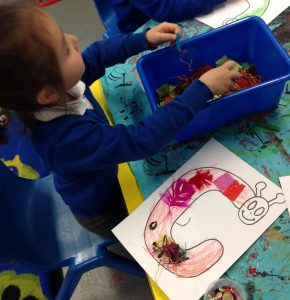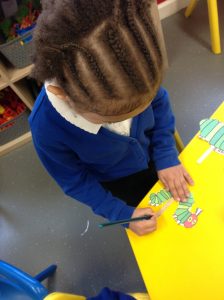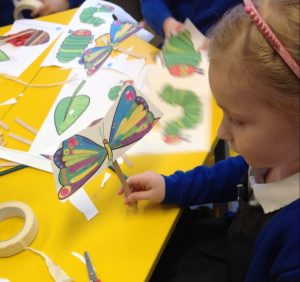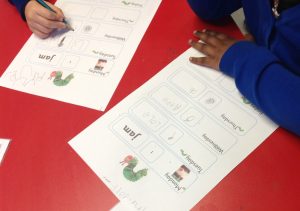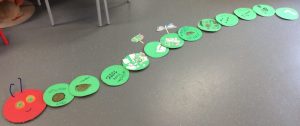 We can't wait for the next few weeks as coming up we have World Maths and Science Day, Farmer Duck, Jack and the Beanstalk and also Mother's Day and Easter. Watch this space!