We cannot believe that the term is almost over. The children have been working on lots of different things over the last couple of weeks. Have a look in a bit more detail:-
Reading and writing
The children have just completed their own adventure story based on a book called 'Journey' by Aaron Becker. We focused on using interesting sentence structures and including description of characters thoughts and feelings. The teachers loved reading the children's work; they produced some wonderful stories. Here is a fantastic example: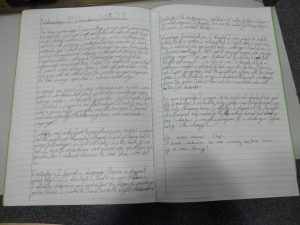 The children have also just completed a short unit linked to their History topic of the Ancient Egypt. They studied the discovery of Tutankhamun's tomb by Howard Carter and then completed a newspaper report on the event. Have a look at one of the excellent pieces produced.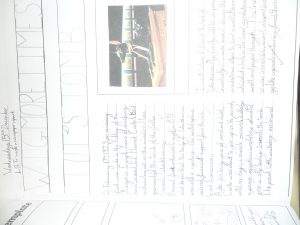 Maths
For the last few weeks, the mathematicians in year five have been working on area and perimeter of shapes. They have looked at the relationships between area and perimeter of regular shapes. They also enjoyed working out the area of their hands and then comparing to see who had the largest and the smallest.
History
The super Historians in year five have been learning about life in Ancient Egypt. They have studied the landscape of the country, explained why the settlements were all grouped around the River Nile before exploring the key events in the history of the pharoah's. The children were keen to find out about the pyramids and the discovery of the most famous tomb of them all, that of Tutankhamun. Here is an example of some work done on Egyptian society.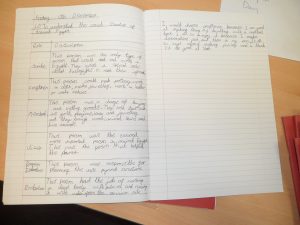 Other curriculum areas which have inspired and motivated the children
As part of our RE work the children have been looking at the beliefs of Humanists and comparing those to the values of the Christian religion. They found out about some Humanist thinkers, including Charles Darwin and Margaret Knight. The children compared their own rules or code for living with those of the Humanists. Here is an example:-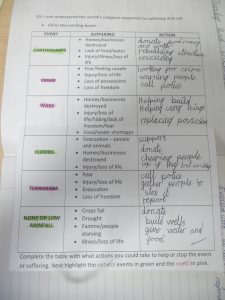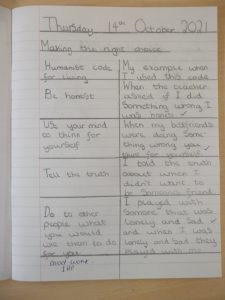 As part of the Enterprise Event the children produced the following Christmas Ornaments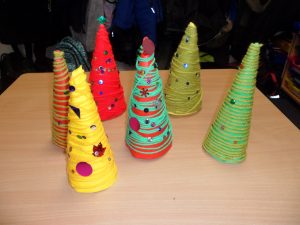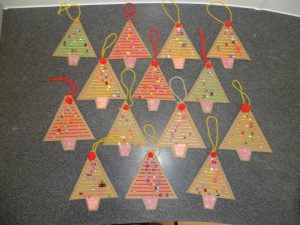 The year 5 team would like to wish everyone a very Merry Christmas and a Happy New Year.