We are pleased to welcome all students back to school after the Easter break, relaxed, refreshed and raring to go!
Reading and Writing
Since our return from the Easter break, we have started our new topic of information texts. The children wrote their cold write about the house elves from Harry Potter and we have been learning how to take notes whilst finding out about whales. The children have been surprised by some of the facts they found out. Why not ask them what the size of a whales heart is and how old was the oldest known whale?
The children have continued with reading their class books. We are all enjoying the stories and can't wait for the installments each day.
Maths
In maths, we have continued our work on decimals. The children have been learning to convert fractions to decimals and decimals to fractions. They have just started to compare and order decimals. Below is an example of one of the pages they completed in their power maths books.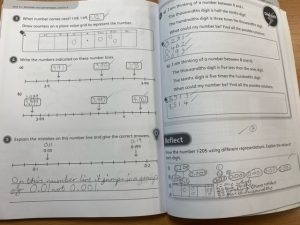 Topic
We have just started our new topic of the Monarchy. The children completed a time line of the key events in British history and the Monarch's who were on the throne at the time. They have then studied Henry VIII, finding out about his life, wives and achievements. They then worked in pairs to produce a book all about his reign. Here are a couple of pictures of the work produced.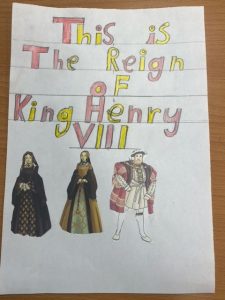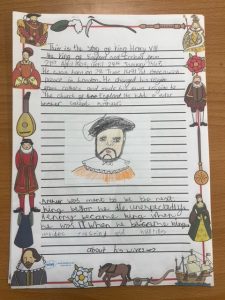 Over the next few weeks, the sequence of learning will focus on:
–        In English, we will be focusing on information texts
–        In maths, we will be continuing our work on decimals by looking at the relationship with percentages, before moving onto to problem solving with decimals.
–        In topic, we will be continuing our new module on the British monarchy by looking at the coronation of the kings and queens.
–        In Music, we will start our unit on Dancing in the Street.
Spellings will be on a Wednesday and the children will be set 4 Mathletics lessons and 2 Reading Eggs lessons each week for homework to prepare them for year 6.