It has been yet another jam-packed half term so far in Year 5. The children have continued to work hard and their behaviour and attitude for learning has never been better. We are so proud! Let's have a look at some of the exciting things we have been getting up too.
Art – The Monarchy
As part of our topic on The Monarchy, we have really been immersing ourselves in Tudor art. To say the children have been enjoying this unit, is an understatement. Nothing makes us more fulfilled then receiving the positive and excited feedback from children as well as parents, so thank you! What has truly astounded us, as a team, is the sheer number of budding artists we have in our year group. As well as technical art skills this unit has taught children the values of determination, perseverance and patience.
We kick started our learning journey by researching, exploring and discussing Tudor art. We then learnt about colour theory including how to make secondary and tertiary colours from primary colours. We explored patterns and texture in Tudor clothing and then practised our sketching skills, using a range of techniques. We used a range of paints to create accurate and realistic skin tones. This was then followed by sketching in proportion- this was challenging but we got there in the end! Finally, we put all of these new skills together to create a self-portrait in the style of a Tudor monarch.
It has been so rewarding to watch the children flourish in this subject, but even more rewarding for the children to see their progression.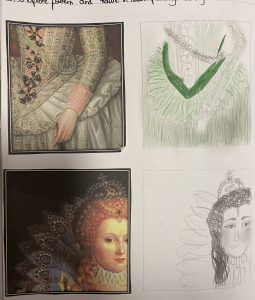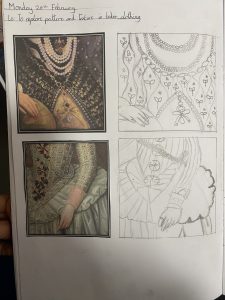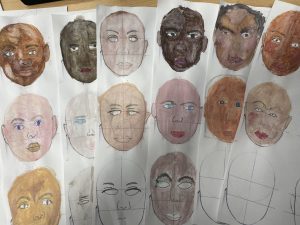 World Book Day
This year's World Book Day was absolutely amazing! The team were blown away by the sheer amount of effort the children had put in their costumes. From Gangsta Grannies, to Thing 1 and 2; From Rapunzels to Beowulfs; From Wednesday Adams to Mary Poppins; Not to mention the Gryffindor House! The list was endless!
The children took part in a range of activities including: origami bookmarks, Draw with Rob and orienteering. We also split our classes and buddied up with the Year 1s. We made comic strips, re-enacted scenes from our favourite picture books and even had a delicious Booknic! What a treat it was! We ended the week with an off the scale fashion show where the children showcased their costumes and their OUT OF THIS WORLD dance moves. It truly was so much fun. Thank you to all the parents who attended, you made it all the more enjoyable! A HUGE well done to the winners of the costume contest: Taylor (Beech) as Gangsta Granny, Sam (Linden) as George from George's Marvellous Medicine and Sienna (Hawthorn) as Willa from Zombies 2. Well done to everyone who got involved!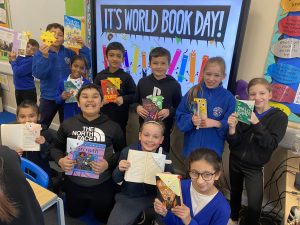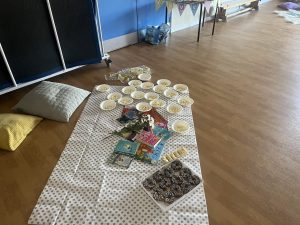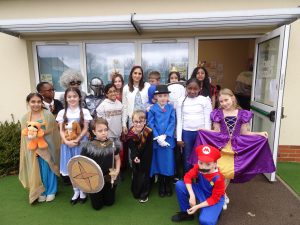 Maths- Fractions
The children have been working exceptionally hard in maths this term. We have been learning about fractions- a concept that is not typically the easiest to grasp at first. We started by revising equivalent fractions and fractions greater than 1. We moved onto improper and mixed fractions, as well as comparing and ordering fractions. The children have been working on adding, subtracting and multiplying fractions too. There is a great deal of coverage, but they are showing an equally great deal of resilience to work through the challenges.
English
We finished our unit on action and have now been learning about Characterisation. This was where the writer develops and builds a character through the clues in their behaviour, appearance and traits (to list a few.) The children have been looking at a range of different texts to help build their knowledge and vocabulary bank. They have completed some excellent short bursts of writing where they have described and developed a character and practised some of the skills from our lessons.
A huge well done to everyone and their efforts. There is so much to look forward to this term and into summer 1- including our very exciting and much anticipated trip to the National Space Centre! We hope you are as excited as we are 😊