Maths
Our fractions unit is coming to an end! Recently, Year 3 have been learning about equivalent fractions, comparing and ordering fractions and adding and subtracting them. This has provided a good challenge for the children but they have shown great resilience and have made great progress.
Below is a fraction wall. Can your children explain what an equivalent fraction is to you…?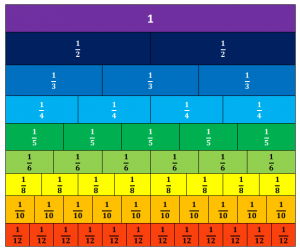 Here's a great song all about fractions too!
https://www.youtube.com/watch?v=SZaXtOHNh6s
Digital art
We have recently started our new digital art unit! The children have been using SMART Notebook to create, colour and copy shapes to create pieces of art. They have been so enthusiastic about this topic and have created some wonderful pieces of art! Take a look at this amazing artwork by one of our learners!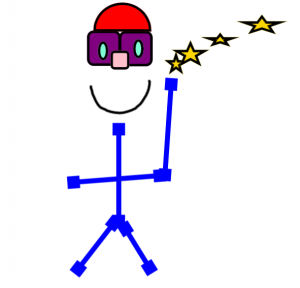 Topic
Our topic is all about the great town of Luton. In the past few weeks, we have been studying the impact that the airport has had on the town and what it was like to be a straw plaiter. We have also been discussing the children's favourite parts of Luton and it's cultural demographics. This has provided lovely discussion about what makes our town so special. Take a look at this fantastic poster that one of our learners has created!