Reading and Writing
We have been looking at a diary recount linked to the book The Tunnel by Anthony Browne.  We have looked at the features of a diary and identified the features in some children's books (Diary of a Wimpy Kid by Jeff Kinney and Dork Diaries by Rachel Renee Russell.
We have done some reading comprehension assessments this week based on a Greek Myth and an Information Text on Kites.
Maths
In maths, we have been looking at fractions, equivalence, simplifying, and adding and subtracting.  We continue to practise the four operations and applying these to problem solving.
Science
In science we have looked at the different states of matter and the particle arrangements of these.  The children had lots of fun finding the weight of carbon dioxide in a fizzy drink and investigating the melting point of chocolate and amazingly they were not tempted to eat any but that's only because the teachers ate it all!
Easter Production
We have been extremely busy learning our words and songs for the performance and the children and staff are very much looking forward to sharing the finished article with you next week.  There are still plenty of tickets available for the Tuesday am performance and limited numbers available for Wednesday's pm performance.  Looking forward to seeing you there!
At the beginning of the next term:
English – We will be developing setting and character within a story focused on a fantasy character.  The children will then be writing their own fantasy tale at the end of this unit.
Reading – Each class will be looking at a new book this term, our three texts are Krindlekrax, One Plastic Bag, UG, Boy Genius of the Stone Age. Using these texts, we will teach comprehension skills such as prediction, inference, retrieval and vocabulary in context.
Maths – We will be looking at decimals for the first few weeks which links well to the fractions work we are currently completing.
Science – After half term we will be looking at Electricity in the first week back, where children will be looking at which appliances use electricity, renewable and non-renewable energy sources and creating circuits.
ICT – This term we will be using some sessions to practise times tables ahead of the times tables test later this term.
RE – We will be starting our new topic on festivals.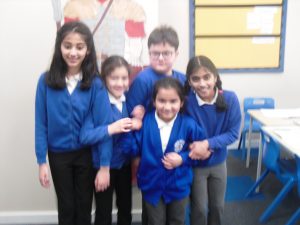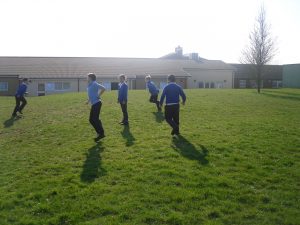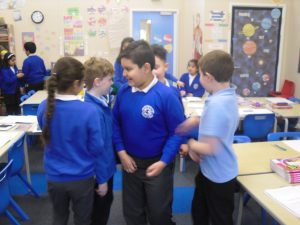 Children showing the particle arrangement in different states of matter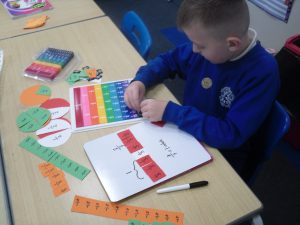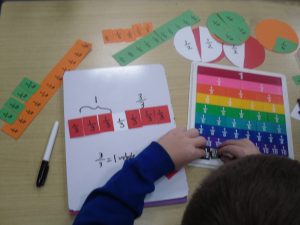 Fraction work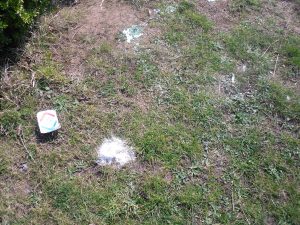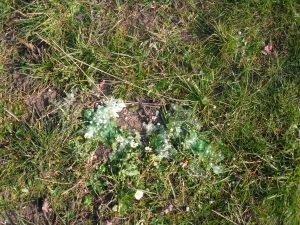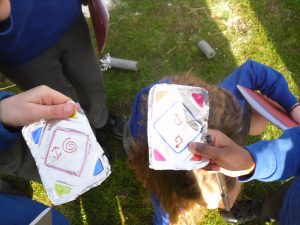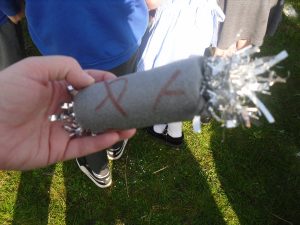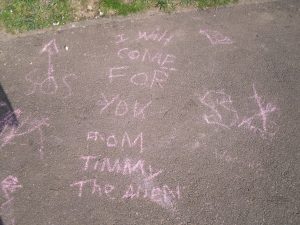 Wow, we believe we may have had a visit from some aliens.  The children were very excited to recount their thoughts and ideas on what may have gone on.