Year 3 have continued to enjoy their writing unit on 'Why Dragons Are Afraid of Mice' and this week wrote brilliant explanations of why dragons roar, capture princesses and build nests. The teachers have been especially impressed with the use of interesting adjectives such as petrified, hideous, fierce and beady. We have also been reading different books across the three classes which are:
Willow – The Boy at the Back of the Class
Maple – Arthur and the Golden Rope
Elm – Tin Forest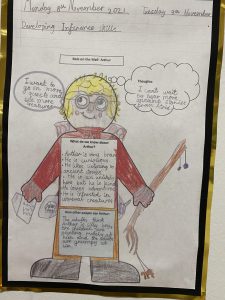 In maths we have started our new unit of multiplication. The learners in Year 3 have begun this area of mathematics with an outstanding knowledge of their 3 times tables thanks to their hard work and dedication at home. In future lessons, we will be exploring division fact families as well as looking at the 4 and 8 times tables.
In science we have enjoyed delving deeper into our brand new rock topic. We have worked in groups to explore and handle a range of igneous, sedimentary and metamorphic rocks, looking closely at how they were formed and their properties. In addition, the children transformed into news reporters to explain the process of fossilisation –  ask your child about this at home. Can they remember the key vocabulary?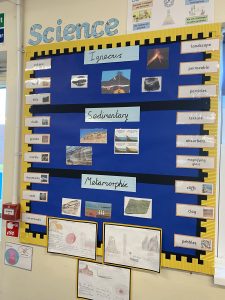 During our French lessons over the last few weeks, we have been learning the names of various animals. It has been great fun using songs to develop our language skills as well as games to help us with our new vocabulary. Did you know, 'un lapin' is a rabbit in French? Why not ask your child which other animals they know how to say.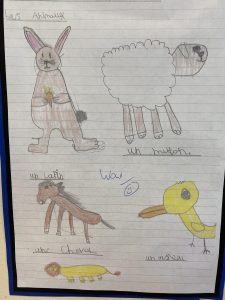 Next week we will be focusing on our 4 and 8 times tables. In English we will conclude our explanation text unit ready to start our new sequence based on narratives. We'll be coding in computing, learning about soil in science and continuing to practice our drumming skills with Billy.
Don't forget to check the Wigmore twitter @WigmorePrimary for regular updates.
Mr Pateman, Miss Islam and Miss Bloomfield.