Our Learning
English- Journey
The children have thoroughly enjoyed going on an adventure with the little girl in this wonderful wordless picture book. We have learned how to use interesting openers, exciting vocabulary, direct speech and how to write exhilarating action sequences. The teachers across Year 3 have been extremely impressed with the narrative writing produced. Keep up the brilliant work!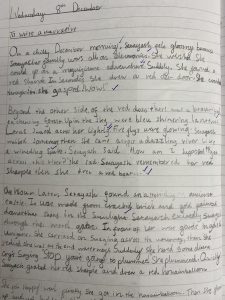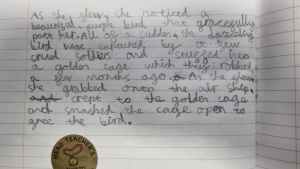 Maths- Multiplication and Division
We have continued to consolidate our times tables knowledge and the children can confidently multiply numbers by 3,4 and 8. In our maths lessons this week, we have used a range of practical resources to deepen our understanding of division. Don't forget to practise your times tables and division knowledge by playing the following game: https://www.topmarks.co.uk/maths-games/hit-the-button.
Music – Drumming
The children have loved their music lessons with Billy this term. They have enjoyed creating their own percussion instruments, using them in a class band and working as part of a team.
Elm:
Maple:
Willow:
It's been an amazing Autumn Term 2 and we are very much looking forward to so many exciting learning opportunities next term!
Stone Age Day-  Monday 10th January 2022 ( start thinking about costume ideas)
Science Investigation Afternoon – date to be confirmed