Hello,
We are almost half way through a busy half term already. The SATs are nearly upon us and we are working hard to prepare ourselves.
On Thursday this week, year 6 enjoyed a fantastic World Book Day event. Thank you very much to all the year 6 parents for contributing towards the success of this event by sending your child in to school in their amazing costumes. You can see some of the photos below that were taken on the day: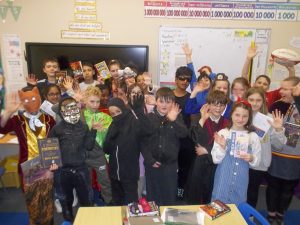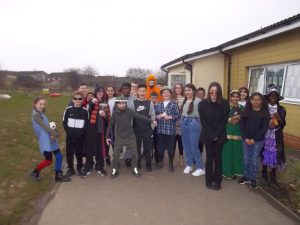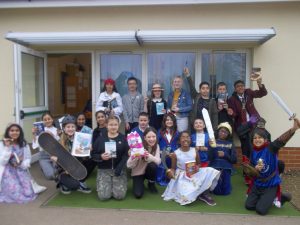 In our English lessons, we are currently working towards writing a discussion text based on our model text which is 'Should Parents Be Spies?' The children are learning how to produce a balanced argument by considering both sides of an issue before coming to a conclusion. You can see some of the work we have done on vocabulary so far below: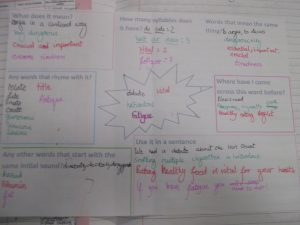 In Maths, we are currently working on learning the properties of 2D and 3D shapes. The children have been counting the faces, edges and vertices on various shapes and trying to find out if difficult shapes have any properties in common. The children have also been learning how to make any number using Roman numerals. You can see a sample of the children's work below: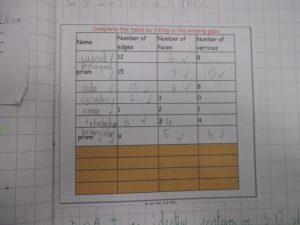 In our other lessons, we have been learning how to play badminton in PE, studying the music of Carole King, learning how pronunciation works in French, looking at how to stay healthy in Jigsaw as well as starting our topic of 'Early Islamic Civilisation' by looking at maps of the region and watching a clip of 'Aladin'. Again, you can view a sample of this work below: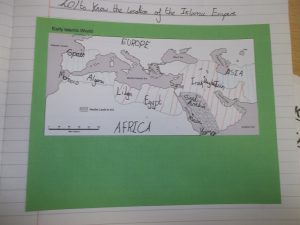 We look forward to updating you all on the children's progress at the Parents Evening which is coming up. And we will share some tips on how best to prepare the children for the upcoming SATs.