What We Learnt This Half Term
(Questions written for parents/carers to ask their children)
Yr. 3 – Incredible skills on show from yr. 3 pupils this half term.
Brilliant Ball Skills – Control was the key word used this half term. We aimed to be in control of the ball and control of the situations that may occur. Pupils learnt to bounce ball whilst static and on the move, learnt under/over arm throw and when to use them in a game. Learnt about the roll of defence and attack and discussed as a team what tactics to use in a game situation.
Q. Why must I get my head up whilst dribbling? A = Look for space / Look out for tacklers / Stay in area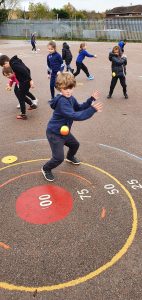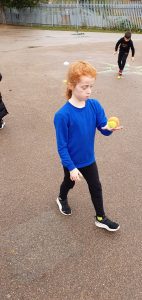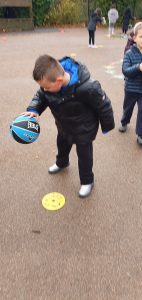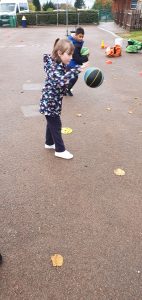 Striking Skills – Pupils developed their striking skills. Golf was used as the sport to help this, with discussions around what skills still apply no matter the striking sport. Pupils Learnt how to keep the ball low and how to gain Hight on their shot. We developed a striking stance and learnt about what parts of the body need to be still when striking a ball.
Q. What parts of my body should be still when striking the ball? A= Head, Both feet